---
updated 5/29/2009
click refresh button for newest view.
ON SALE - Price Reductions! Check it out!
*Saucy Sport 100% Cotton
*Clover Needles Save!
* Bulky Leisure PRICE CUT!
Color Me - Hand dyed WOOL!
Christmas Stocking Kit One left $15.99! + other specials
Knitting Baskets Prices slashed!
EASY Cropped Top Kit WOW! Save $15.00
DALI Cashmere small amount left SPECIAL!
Deco Ribbon Sale $6.00 was $6.50
Cherry Tree Hill Lamb's Pride Bulky Special $29.99
Ironstone Sherpa 100% wool SALE/
Apache by Madil On Sale! $8.50 was $10.23
Closeout! Snuggly Aran Closeout!
Cashmere-Seta(Silk) yarn Reduced Again SAVE $6.00 a ball
Patterns New Zealand WoolPak On Sale!!
Fresco yarn Sale $2.75!
Hot Sox $2.99 each!
Wellness yarn by Gedifra Reduced again $4.75
Minnow Knits Patterns reduced
Designs by Judith Shangold patterns
FLORIDA by Novita superwash wool
Tapestry Scarf kit Special
King Cole / SALE $1.00 off each
Sapphire Baby Yarn on sale!
Confetti Baby Yarn on sale!
Risotto $8.50!
* newly added or prices just reduced
Arlene "Ritzy"
July 12, 2014
I know, it's been a very long time but grief does that to me. Today is Ed's birthday! In honoring him, I've placed the Circular Pony Pearl knitting needles on sale! The wonderful workers, I thought I had, left me in a real fix by stashing stuff in a sad state and some has been lost forever. Trying to dig my way out, some of the losses are so great it overwhelms me. I do play a lot of poker and I enjoy it greatly. At this moment, I am ninth in the state with a quarterly tournament on August 17th. I also do writing and have a few blogs. My blogs are - http://ritzywords.blogspot.com/ and the newest is http://ritzythingsarlenes.blogspot.com/ I was in the middle of updating and my computer shut down... not happy at all. I had for some crazy reason just clicked save a minute before. Thank you angels! It didn't save everything, drag! I'll have to get back to this. I lost all the knitting needles changes which took over an hour to input. I'll have to come back to this but please, if you want circulars email me, contact below!
Arlene's update 2/17/2009
Site has been off line for a few days and I'm sorry if that has caused anyone problems. It caused me a bundle of headaches to say the least! I had been with one web hosting company for a long time, since 1996. I didn't know things had gone bad until recently and I started searching for a new home for Ritzy Things. It's been a very long haul and more education into code language than I care to repeat. Anyway, I've settled on www.Bluehost.com and they have been great! I've lost a few things since some of the code I was using is not available here on this hosting service. To me for the service and cost, I will work around these lost items and try to make something to replace the lost dropdown menu. The old hosting company has gotten so nasty that I was willing to give up just about anything to get out of there. I was down so long because I had tried to find a hosting company that could do the asp code and were also American human beings to talk to during my time of code ignorance. The loss of the code was the easiest sacrifice since the service at Bluehost.com is so Wonderful!! I've tried so many other servers in the last two weeks that it makes me sick. My heads-up to everyone is that my old server; valueweb, bought by hostway, is awful, unreliable and very unhelpful! Lots of stuff is missing because it wasn't in the right format. I hope I can fix it and if not make new. Please, if you run across a problem don't hesitate to contact me. Please no spam or junk mail!
Contact: ritzythings@gmail.com
Would you like to help the troops? Would you like to know what they need? Write directly to a service member? Go to the below link. This link includes all branches of service. Have tissues handy!
This is by far the best site you'll see on any state! Loaded with lots of travel information, maps and lodging for each special attraction listed. Mt. St. Helens is included with video. MY STATE: http://www.experiencewashington.com
---
What has Arlene been up too? Snowbound Christmas 2008
WooHoo! take a look 6/7/2006 or Vacation at Ocean Shores 2005
---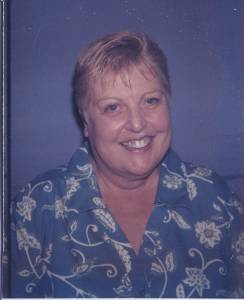 Arlene started her knitting career when she purchased her first knitting machine in 1984. Fast paced learning was required when she was a knitter for a local manufacturer. Garments were also made and sold at craft shows. Her love and enthusiasm for knitting grew, and in order to share the art with others she opened a shop in her home in 1991. There was an impressive and varied selection of colorful yarns and informative books and patterns throughout the store. Ritzy Things retail store was open from August 1994 - July 2003. There are many boxes loaded with wonderful yarns, books and needles still to be opened.
Arlene has received the title of Certified Knitting & Crochet Instructor from the Craft Yarn Council of America.
A note from Arlene: This is all NEW merchandise that I must SELL! There are lots and lots of patterns that I haven't touched and need to be sold. Please if you do not see what you want just ask I may still have it tucked away in yet another bag or box that needs to be opened. I also have store fixtures and lots of white metal grates for the metal cubes that we used; pattern racks; a glass cube display set with base; wood cash register stand we used at shows and events [has power cord]; plus credit card machines, I have 4 or six track lights that are energy savers and each cost $25.00 for the bulb alone. I have knitting machines also, I just haven't reached the back of the two storage units yet. Very slowly I am working my way through the great many boxes, trying to expose all the treasures that still need to be sold. I give classes at local coffee houses (one on one) or in private homes to a minimum of three.
Presently: I now have the secret to make this upload work... woo hoo!!! What a process! I've been moving stuff out of storage onto my own property... talk about doing a jig-jag to dance around boxes. I had two great workers that were full of energy and would race up and down stairs as though it were nothing... me, I huff and I puff. :) If you are interested here is my blog. http://www.yarnaddictedwidow.blogspot.com you'll have to cut and past this one.
My State - This is the Best State site of ALL: http://www.experiencewashington.com Treat yourself with all the wonderful places to visit while in WASHINGTON STATE
updated © 5/29/2009 TOP